Merlin 17" Unpacking Instructions
Unpacking a Merlin 17" Color LCD CCTV:

1. Open the top of the box (note arrows indicating top)
2. Remove packaging from top and rear of unit.
3. Grasp unit from the rear by the sides as shown.
4. Set on floor or table where unit is to be located when in use.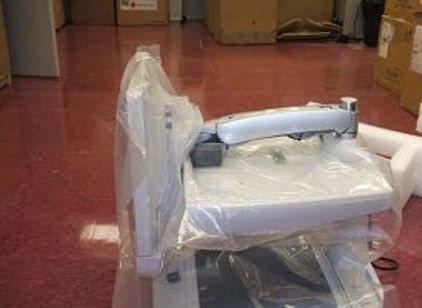 5.Remove final packaging and protective plastic and machine is ready to plug in and use.