Merlin 17" Packing Instructions
Packing a Merlin 17" Color LCD CCTV:

1. Apply plastic protective coverings and small foam piece under lowered screen arm.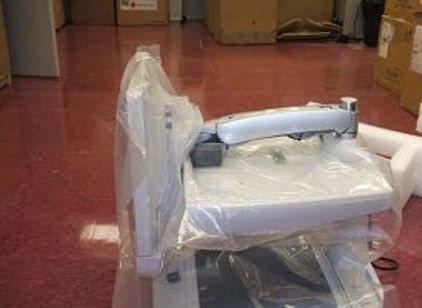 2. Tilt screen back and attach side packaging (one on each side).
3. Use packing material to protect monitor and place in box.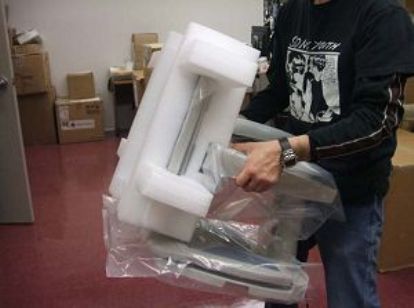 4. Place the unit into the carton.

5. Insert foam packaging pieces to the rear corners of the unit as shown.
6. Insert cardboard support in centre and then seal box for shipping.