Acrobat 19 & 22" LCD Packing Instructions
Packing an Acrobat 19 & 22 LCD:

1. Unplug any cords connected to the monitor from the socket.
2. Disconnect the camera from the arm of the machine, and unplug the Ethernet cable from the camera as well.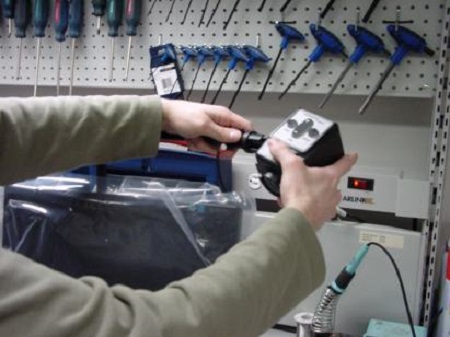 3. Place the camera into the pink bag it arrived in, and place it in the embedded hole in the foam padding.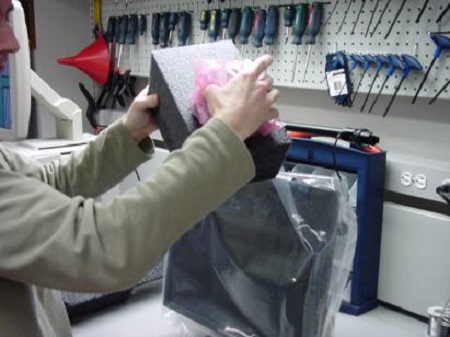 4. Add on any foam padding the machine came with.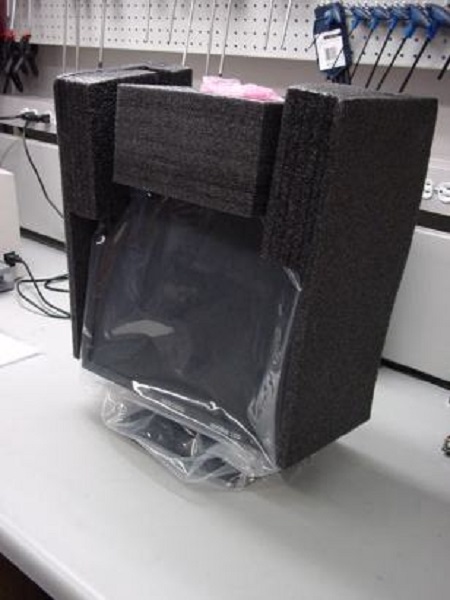 5. Gently slide the CCTV into the carrying case along with the foam padding, and zip the case up.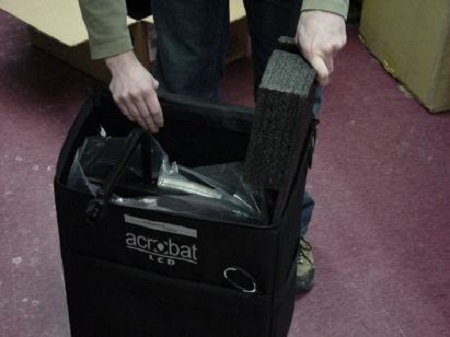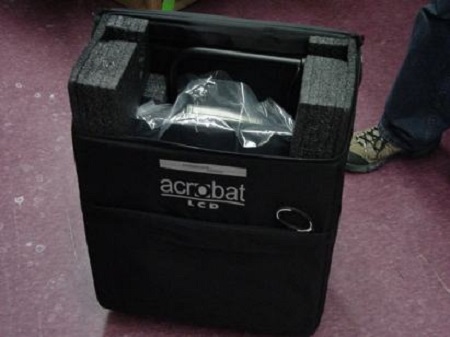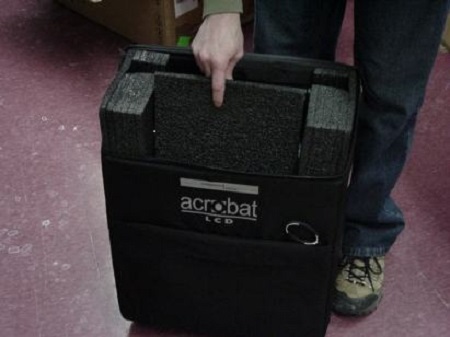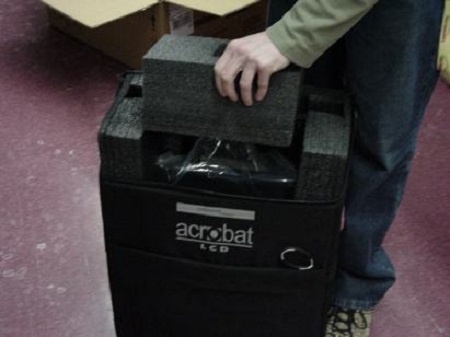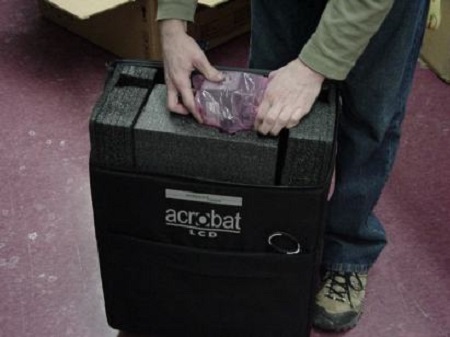 6. Carefully lift the carrying case, which contains the Acrobat CCTV, into the box it came with.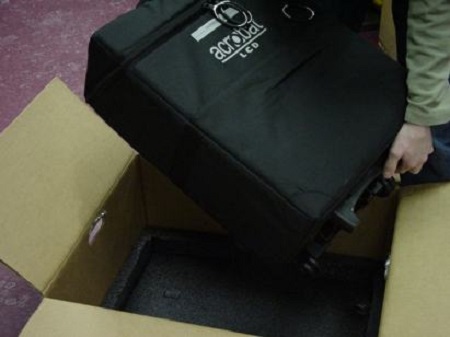 7. Add on the top foam padding onto the case.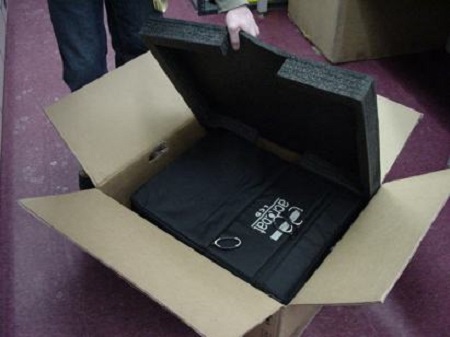 8. Close the box.